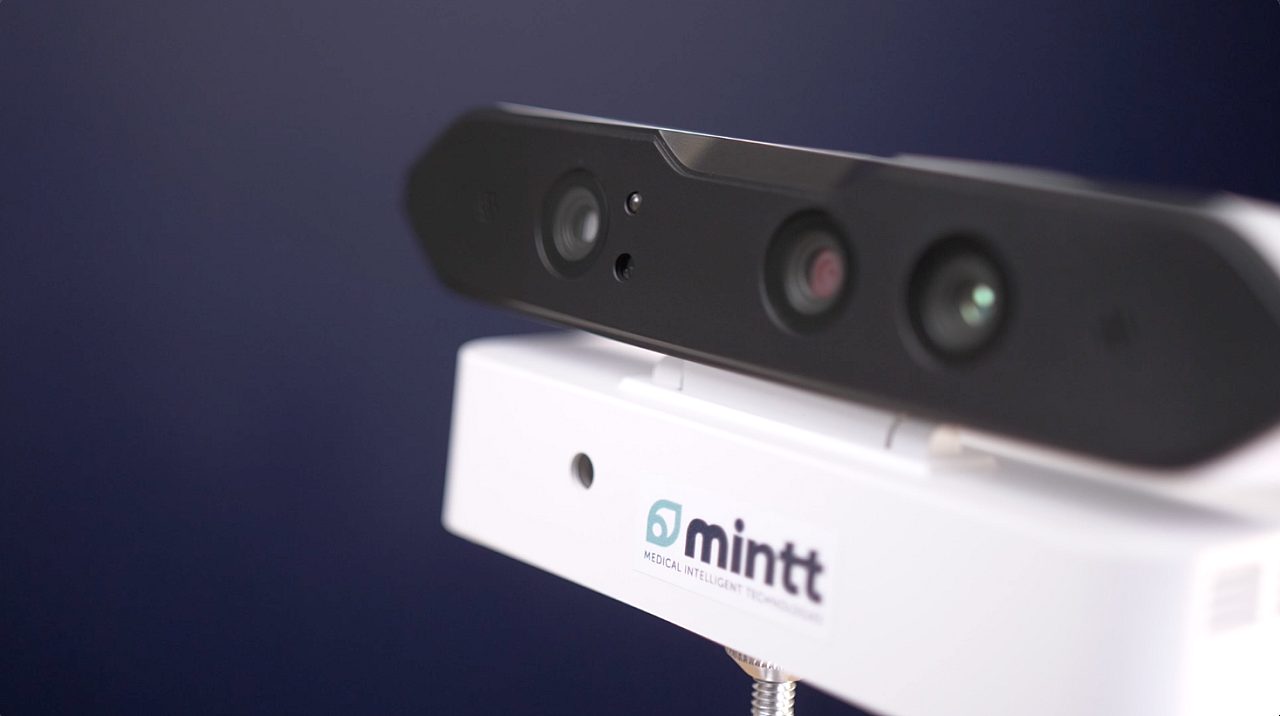 Fewer falls thanks to fall detection
Quality of care and better ageing are at the heart of Mintts values and the fall detection and prevention system we developed. Discover how our fall detection sensors can improve our seniors' quality of life and give them more autonomy.
Fall detection - Our technology alerts the medical staff in real time when a fall occurs
Our fall detection system is innovative and efficient. It adapts to the room's configuration and detects all types of falls. The fall sensors are designed to detect sudden movements and changes in position, ensuring accurate fall detection.
When a fall is detected, an alert is immediately and automatically sent to the nursing staff. Since the warning is given in real-time, it is possible to intervene much more quickly, appropriately, and efficiently. This rapid intervention considerably reduces the time spent on the ground, thus improving the quality of care.
Autonomous and non-intrusive, this fall detection system has been designed to lighten the workload of caregivers while improving the quality of care.
Find out how this healthcare support technology can help keep your patients safe.
discover all features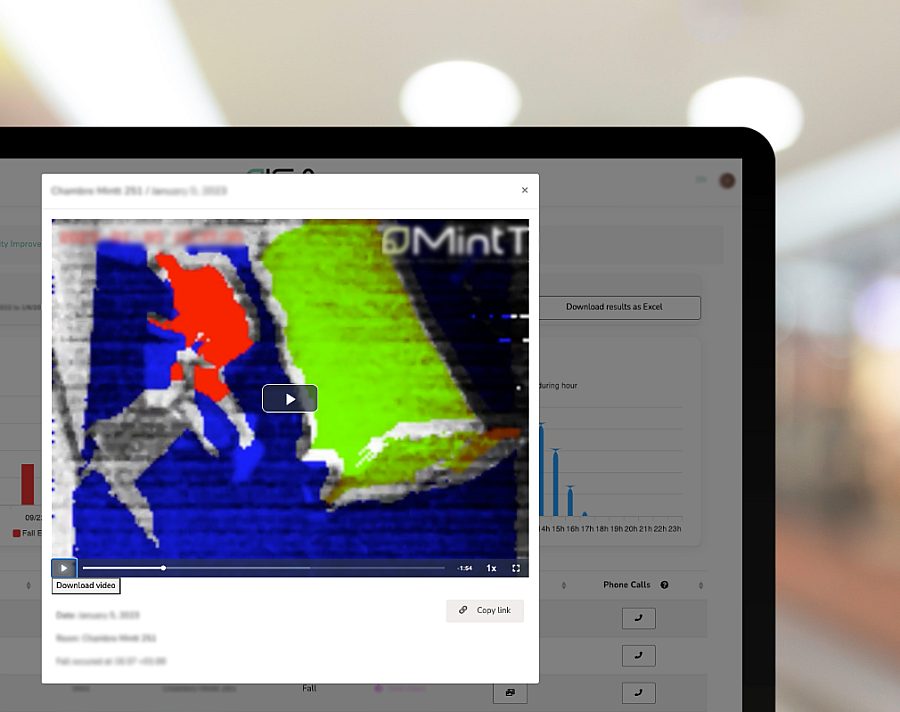 What do healthcare professionals think?
Browse through our clients testimonials.
It is a very precise cutting-edge technology that allows us to act quickly and make specific interventions since we can analyse the causes of the fall.

"

Patrick Dewaele

Nurse manager

CHwapi - Tournai

Its analysis aspect allows us to make very precise diagnoses. For us physiotherapists, it is a very valuable tool because it helps refine our treatments.

"

Fanny Fontaine

Physiotherapist

Les buissonnets - Saint-Vaast

Thanks to these sensors, we can react quickly and limit the physical and psychological effects of the fall.

"

Luc Maris

Head nurse

Hof ten Doenberghe - Hoeilaart

Families feel reassured. We notice that our residents feel more confident in their daily lives and regain their independence.

"

Stéphanie Crucq

Director

Rest home La Rose, Anderlecht

At night, residents can easily fall. The advantage of this system is that we are alerted and can intervene immediately when residents get out of bed.

"

Samuel Muhayimana

Geriatric unit outreach manager

Chirec - Brussels

We can guarantee the resident and his family customised safety while respecting privacy. It is an easy and simple to operate system. Our care team and the board are convinced.

"

Ann Dobbelaere

Physiotherapist

De Ril - Middelkerke

The system allows us to study the elements of the fall and to work on personalised prevention with the fall committee.

"

Anthony Delfosse

Head Nurse

EpiCURA