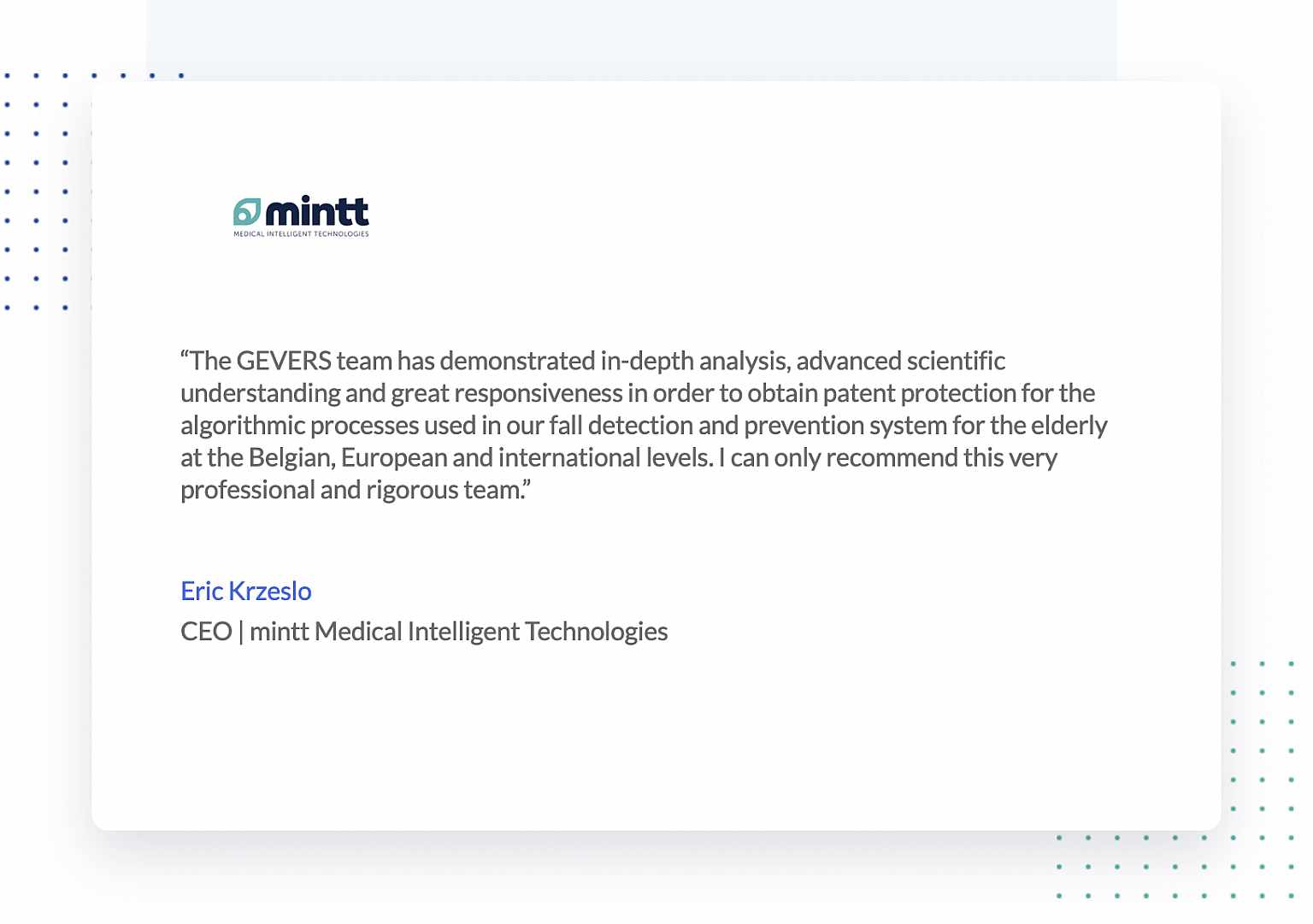 The Mintt fall sensor patented by Gevers
28 Mar 2023
As a company committed to the health and well-being of the elderly, we are proud to announce that we have patented our fall detection solution in collaboration with intellectual property company Gevers.
Fall detection is a major health issue for older people. According to the World Health Organisation, one in three people over the age of 65 falls every year, which can lead to serious injury, hospitalisation and even death. Prompt intervention is essential to avoid serious consequences.
At Mintt, we have developed a unique, state-of-the-art solution that ensures that the sensors are sensitive to the movements characteristic of a fall and not to other movements. This allows us to provide a reliable and accurate fall detection system for complete peace of mind. This solution has been created to help older people and those with mobility problems, as well as their carers, to detect falls and act quickly when needed. By working with Gevers, we have obtained legal protection for our innovative technology and ideas, allowing us to protect our intellectual property and continue to invest in research and development of advanced technologies.
We are confident that our patented fall detection solution will be an important asset for caregivers, families and healthcare professionals working with older people or those with mobility issues.
By offering state-of-the-art fall detection technology, we can help reduce the risk of serious injury and improve the quality of life for older people and their loved ones. We look forward to seeing how our technology evolves in the coming years and to continuing to be at the forefront of the safety and well-being of older people.