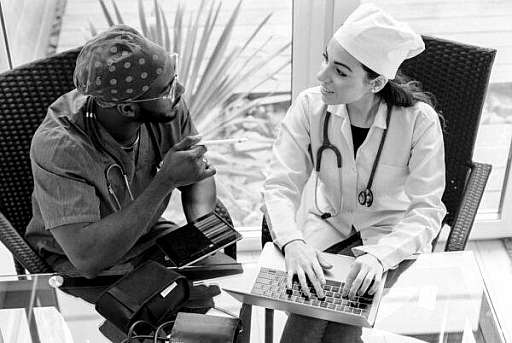 Multidisciplinary approach to the prevention of falls
07 Jan 2022
The care structures offer a wide variety of skills, all of which are essential in the care of people in the event of a fall. How to coordinate the work of healthcare teams, physiotherapists, occupational therapists, doctors and the entire structure ?
One of your relatives is hospitalized following a fall. Between the arrival of medical teams and the recovery of a somewhat more normal life, it can sometimes take many months.
Often, those accompanying them are helpless in the face of the little information available. What are we going to do? How long can it take? Each step has its share of questions. While the responses can sometimes be complex, they are often perceived as insufficient by families. This can create anxiety and add more turmoil where there is already enough of it. We must inform our patients! Be informed yourself!