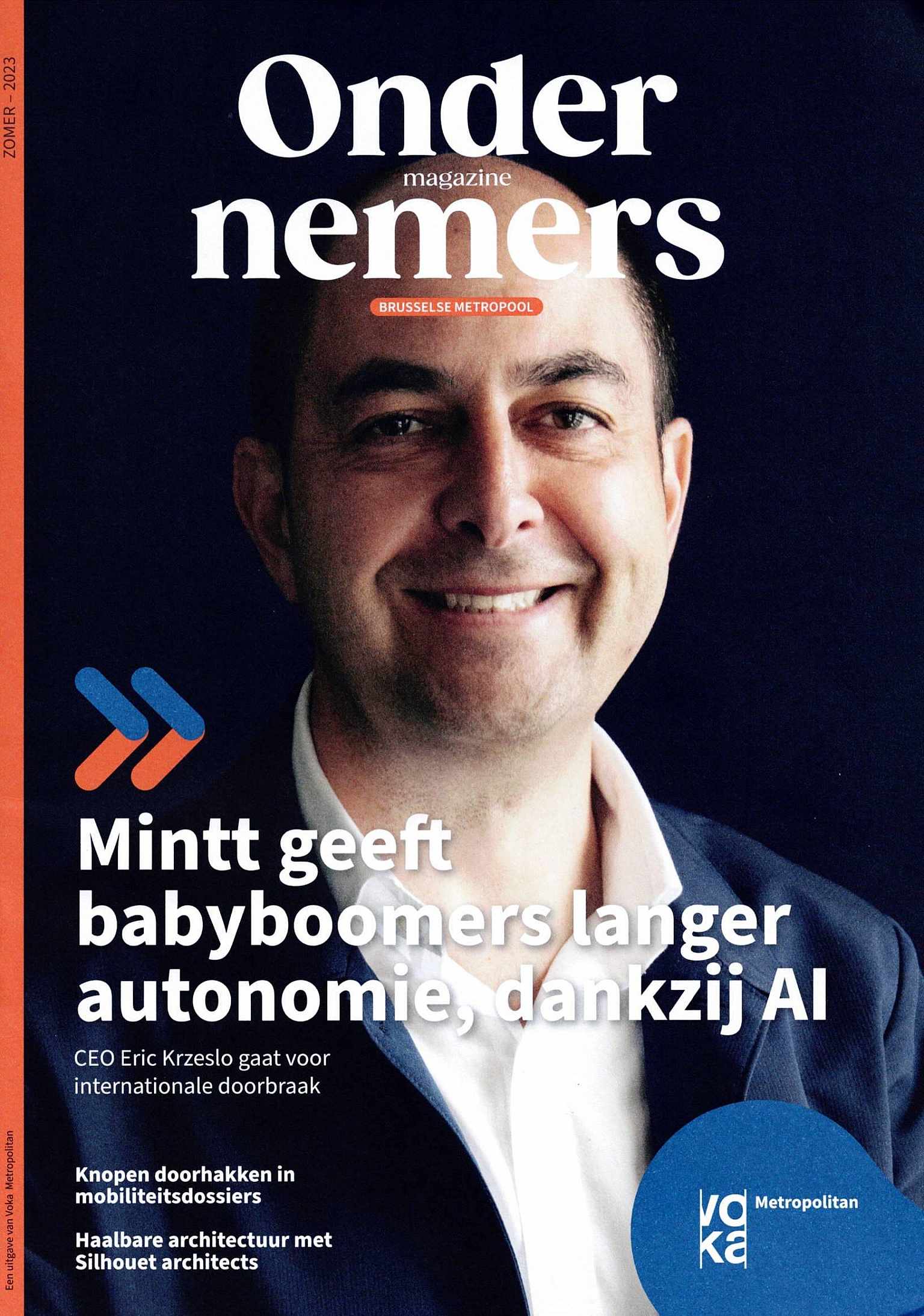 Mintt x Ondernemers Magazine Voka
16 Jun 2023
In this edition of Voka Metropolitan, we delve deeper into how Mintt, thanks to AI, provides baby boomers with more autonomy.
"We have developed a technical solution that improves the quality of life for both the elderly and the caregiving staff," summarizes Krzeslo the mission of our company. "Currently, we are conducting pilot projects to support the elderly in their home environment. We are collaborating with home caregivers and health insurance funds for this purpose."
What is still missing? The fact that the costs associated with our technology are not included in the subsidies granted by the government to institutions. In addition to the improvement in quality of life for residents and healthcare personnel, our services lead to significant cost savings. When considering that an average nursing home with 80 beds incurs up to €150,000 in additional costs annually due to falls, it is essential for the government to appreciate our value! We continue to rely on recognition for what we can offer! The time is now.
Read the full article