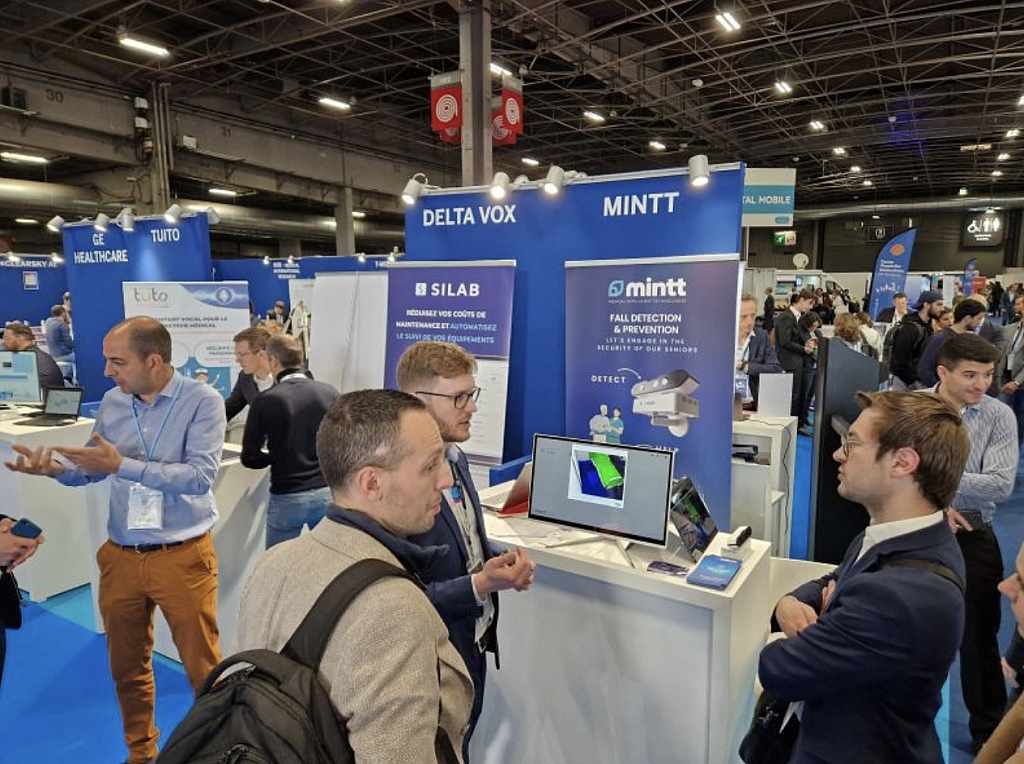 Mintt x Village Showroom Catel – SantExpo 2023
25 May 2023
Among the exhibitors at the Catel Village Showroom during Santexpo 2023, which took place from 23 to 25 May 2023 in Paris, it was possible to discover Mintt. It is a solution that allows for the detection of falls and fall risks using sensors equipped with advanced artificial intelligence, and to notify the staff or the designated contact person within 2 minutes, 24/7.
"Institutions equipped with modern fall detection solutions enhance their reputation and image among families. However, motion recognition must be protected by security measures to respect the privacy of residents.
In this regard, the Mintt teams continue to develop their autonomous and non-intrusive fall detection system, which improves the quality of care and quality of life in institutions."
For 25 years, Catel has been working alongside healthcare stakeholders, fostering the emergence of e-health communities with the mission of facilitating experience sharing, training, research, experimentation, and access to e-health solutions, thus advancing e-health in France and internationally.
Read more