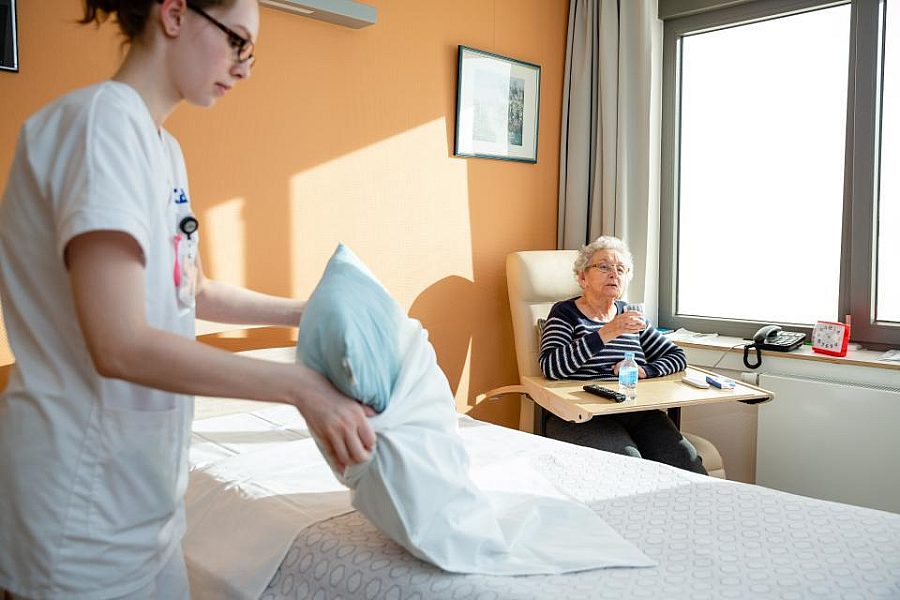 "Saint-Vaast: 100% effective fall detectors in the nursing home Les Buissonnets " La DH
06 Sep 2022
La DH has covered Mintt's great results in the residential care centre Les Buissonnets, in Saint-Vaast. Following several failed attempts with other solutions, they turned to the digital fall detection system of Mintt and couldn't be more satisfied.
"A system that is 100% efficient"
"A system that is 100% efficient with a false alarm rate of less than 1% and that offers double comfort for both residents and staff. "The resident, like their family, feels secure while the staff no longer receives false alarms that undermine their work as was the case with the previous system," exclaimed Vincent Denamur, director of the Buissonnets nursing home in Saint-Vaast, which is part of the Jolimont group. "This last point was very important for the team in place because, by dint of the multiplication of false alarms, the well-being of the staff was being compromised. It's not a device that replaces the staff, but it facilitates their work.
Yvonne, a resident of Les Buissonnets for four years, suffers from loss of balance. The device has been installed in her room and has already proved its effectiveness. "I fell when I was trying to put something in my fridge," said the octogenarian from Maurage. "Thanks to the device, the staff arrived immediately after my fall, which is rather reassuring."


Read the full article